Tourism Sector
Eateries
Time to read: Approximately < 1 minute
The experiences of Handlers when dining out are greatly impacted by eatery policies and practices, and the attitudes of staff. Here is a list of factors that make a great dining venue for Handlers.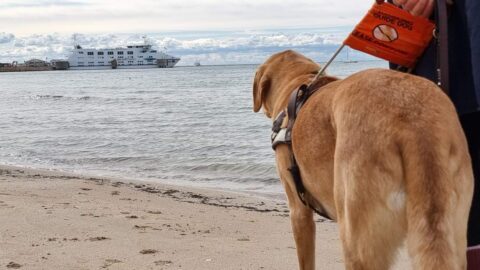 Ways to improve a Handlers experience of dining out include:
Advising all staff that there is an Assistance Dog in the establishment, and where specifically the dog is located.
Advising the Handler where the restroom is located.
Intervening if other patrons distract or feed the Assistance Dog. Such behaviour can negatively impact a Handler's outing.
Ensuring that Handlers are not seated outside or in corners simply because of their Assistance Dog.
Ensuring that Assistance Dogs are not made to sit on concrete, where they may get a chill, when there is carpet available in other spots.
Seating the Handler and Assistance Dog in a location with good ventilation.
Seating the Handler and Assistance Dog away from a thoroughfare (eg. entrance to a kitchen) where there is a greater risk of the dog being stepped on.
These are the key areas that are important to a Handler on holidays: