Preparation Phase
Checking your obligations
Time to read: Approximately 2 minutes
Understanding the Travel Rules is a paramount process that needs close attention. Every home country has their own process as well as your destination country. These Check Lists may feel a bit daunting but plenty of us have done this so join our TravelPaws Facebook group to chat further.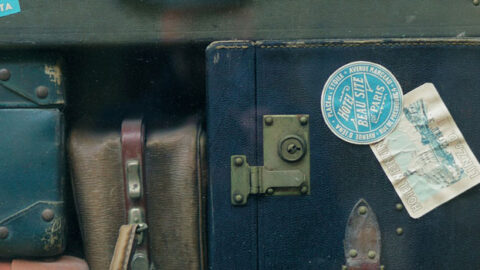 Does your Assistance Dog meet the Eligibility Criteria at home and at your destinations?
Is your destinations/are your countries approved according to your home country's Animal Quarantine Authority?
Will your trip be impacted by any current events?
Ask your veterinarian to check your dog has been microchipped to international standards before he/she is vaccinated against Rabies
Ensure rabies vaccination and blood test meet specifications and timeframes of home and destination Animal Quarantine Authority
Is my Rabies vaccination and Rabies tests (including RNAT if required) valid for the trip and at least 1 month longer in case of delay e.g. Covid-19 quarantine?
What are the processes for bringing and taking dogs out of all countries?
Have I spoken to each country? Not just relied on web information - because your Travel Rules will be unique to your circumstances
Have I communicated my entire trip schedule to all Authorities?
What is the recommended time line for obtaining all documentation and approval?
Does my destination country have a list of acceptable ports of entry for Assistance Dogs?
Am I aware of the total additional veterinary costs for this trip? Whilst permits are usually free, other costs add up. Can I afford these:

Rabies vaccine
Veterinarian handling fee for RNAT pathology
RNAT test
Pre-trip veterinarian visit
Treatments
Overseas veterinarian visits
Post quarantine isolation veterinarian visit

Have I confirmed that the Animal Quarantine Authorities can meet my flight/cruise at each port of arrival before I book?
Have I fulfilled all Travel Rules?
Have I checked and double checked all paperwork (including that provided by my veterinarian), as mistakes will not be tolerated?
Don't forget to confirm that all Animal Quarantine Authorities can meet your arrival and departure time BEFORE you book
If possible, try to organise your trip to have no repeat border crossings, as each crossing will cost you time and money (consider transfer processes too)
Have I spoken to the airlines/cruise lines about their requirements?
Further Tips
Pack 2 copies of all necessary paperwork (always keep one yourself)
Keep up to date with any potential show stopping issues such as disease outbreaks
These are the steps of the Preparation Phase: