Tourism Sector
Airline Travel
Time to read: Approximately 2 minutes
Planning and booking airline travel can be quite a daunting task for Handlers given that there are discrepancies between the policies of different airlines and that the relevant information is often difficult to access. We have compiled a list of considerations to keep in mind when helping a Handler navigate airline policies and booking processes.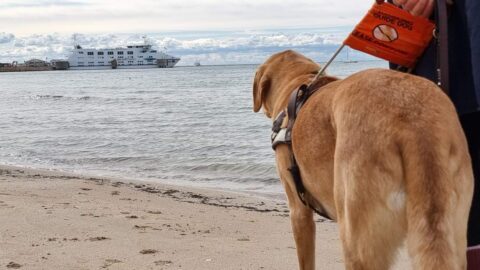 What to know about Handlers and airline travel:
Handlers have reported varying levels of success using booking procedures.
When travelling domestically by air, providers should be aware that different airlines will have their own policies in terms of Assistance Dog eligibility, criteria for carriage and reservation processes. There are significant variations between airlines.
For international travel, do not book ANYTHING for a client before they have conducted their own animal quarantine research. Animal quarantine requirements can take up to 6 months before travel and impact EVERYTHING; the destination, time of arrival for dog inspections, accommodation, layover-countries chosen and even post trip isolation periods and conditions. Some countries are not even approved for travel with an Assistance Dog.
The best thing you can do is direct the Handler to the TravelPaws Facebook page where they can find detailed information on their obligations. TravelPaws is currently the only resource available with this information anywhere in the world.
These are the key areas that are important to a Handler on holidays: