Tourism Sector
Accommodation
Time to read: Approximately < 1 minute
For Handlers, an important aspect of travel is having a place to stay that is comfortable and meets their needs. We have compiled a list of things accommodation providers can do to aid Handlers in the booking process, and to ensure they have an enjoyable stay.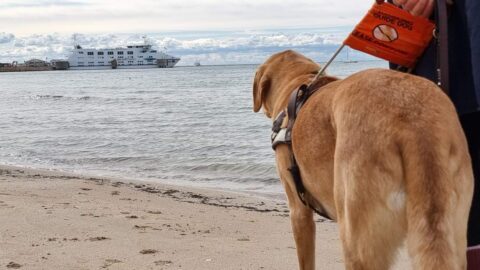 Accommodation that can make a huge difference to a Handler includes those that:
Let the Handler know upfront whether they are pet friendly. Whilst some Handlers may feel more comfortable in these venues, pets involve more distractions for a Handler to manage and are therefore not a preference for many. The important thing is not to make any assumptions- give the Handler the information and let them decide what is best for them and their Assistance Dog.
Provide a room with easy access to safe night-time toileting.
Confirm in writing that the booking includes an Assistance Dog.
Have staff available at check in to orient Handlers to their room and to amenities including the grass toileting spot and Wi-Fi.
Have a 24-hour emergency phone number to ring.
These are the key areas that are important to a Handler on holidays: