Time to read: About 3 to 4 minutes
CDC Dog Import Changes impacting travel to United States - Rabies
News 29/11/2021
Please note that from July 14th, 2021, the Centers for Disease Control (CDC) has imposed a temporary suspension on dogs entering the US from countries classified as being high-risk for rabies, and from countries not high-risk if the dog has been in high-risk countries during the previous 6 months.
Countries classified as high-risk for rabies by the CDC include 
The CDC can issue Dog Import Permits on a limited basis to allow 'service dog' owners to bring their dogs into the U.S from a high-risk country. To be eligible for a permit, dogs must meet the following criteria;
Be at least 6 months old
Be microchipped
Have a valid rabies vaccination certificate issued outside the US
Have a valid rabies serologic titer from an approved laboratory
Permit applications must be submitted at 30 business days or 6 weeks in advance of the date you plan to enter the US, as it may take this long to process a permit application. It may take longer if the application is incomplete or contains errors.
Additionally, an exemption to the temporary suspension becomes effective from December 1st, 2021 which allows dogs vaccinated in the U.S by a U.S-licensed veterinarian to re-enter the US from a high-risk country without a CDC Dog Import Permit.
To be exempt from the temporary suspension, the dog must:
Have a valid US-issued vaccination certificate
Have proof of microchip
Be at least 6 months of age
Be healthy upon arrival
Arrive at an approved port of entry
Dogs vaccinated outside the US must still have a CDC Dog Import Permit to enter from a high-risk country.
Also from December 1st 2021, all dogs travelling to the U.S from a high-risk country must arrive at an approved port of entry. There are currently 18 approved ports of entry.
Please also be aware of the potential consequences of failing to comply with CDC regulations which are written under the Heading 'Important Information'.
For the latest dog import regulations, please read the CDC website.
Here is a summary of the recent changes.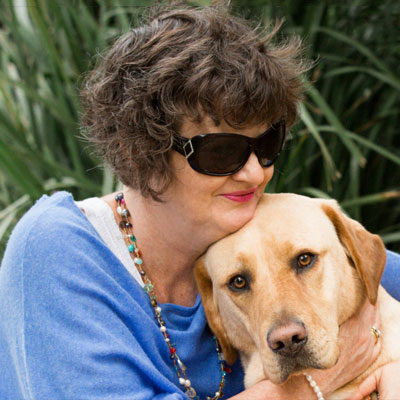 Nina Smith is the Founder & Director of TravelPaws and Handler of Guide Dog, Nixon.